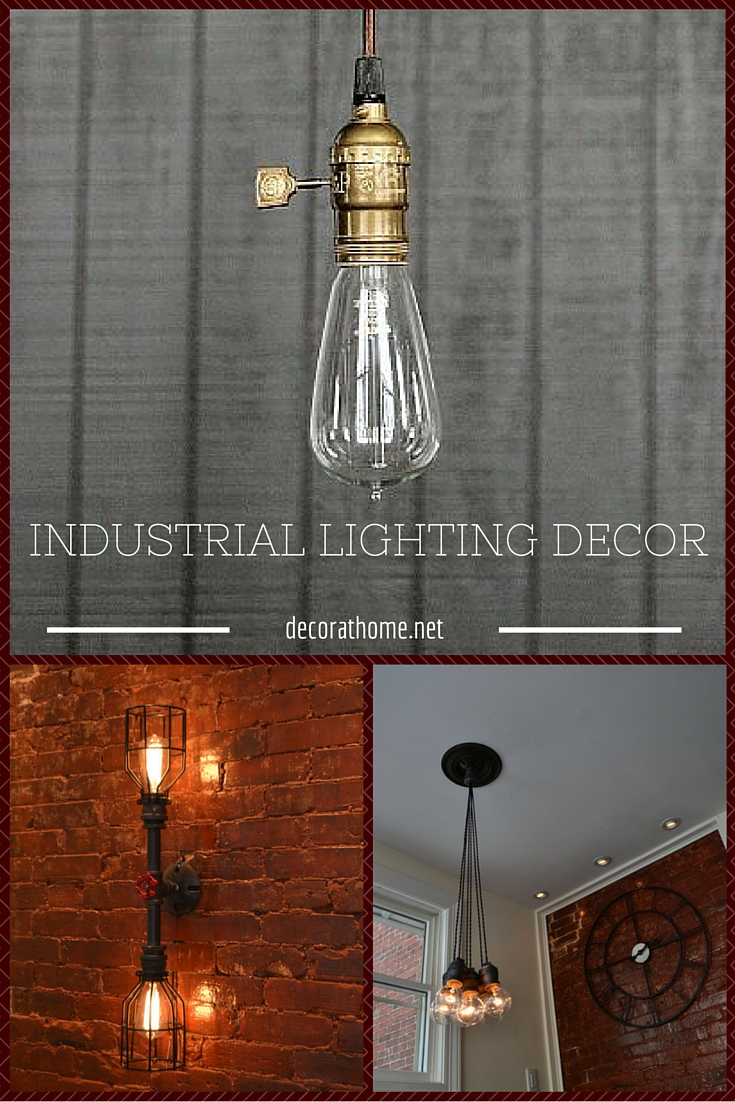 Industrial lighting has become all the rage in home decor, and it looks great in many settings. It is especially fitting for loft apartments cut out of warehouse buildings or old farm houses that have been rehabbed. However, you can adapt this style lighting for just about any setting if you put your mind to it. Here are some ideas that can get you going.
Industrial Lighting
There are several styles of industrial lighting including this one pictured below. This is a chandelier meant to hang from the ceiling, but the lights are in a single line so it would fit in a narrow space. Made from industrial pipes, this has a very down-to-earth style.
Cage Pendant Chandelier
This is another industrial-style chandelier with an entirely different look. You can order a varying number of lights and hang them in whatever configuration that you like. This is a more delicate look than the chandelier pictured above. Great for pretty much any casual decor.
Industrial Pipe Chandelier
This chandelier is similar to the pipe chandelier above, however the style of lighting is different and the pipes are different lengths. It is longer in length and would light up a medium sized room.
Industrial Wall Sconce
I love the industrial wall sconces the best. This one has a globe bulb hanging from a simple steel pipe curved to hang down. It would look great along a hallway, in a reading corner or even in an entry way near the front door.
Industrial Pendant Light
One of the simplest styles available, this industrial pendent light shows the basic characteristics of the industrial style. A bulb hanging from a wire which can be made any length you need to light up a corner of your home.
Antique Blue Insulator Pendant Light
These lights offer a retro style for a recreation room, bar area or as shown here in a kitchen. The green color of the lamps evoke the 1950s and 1960s and the style of the glass is reminiscent of that era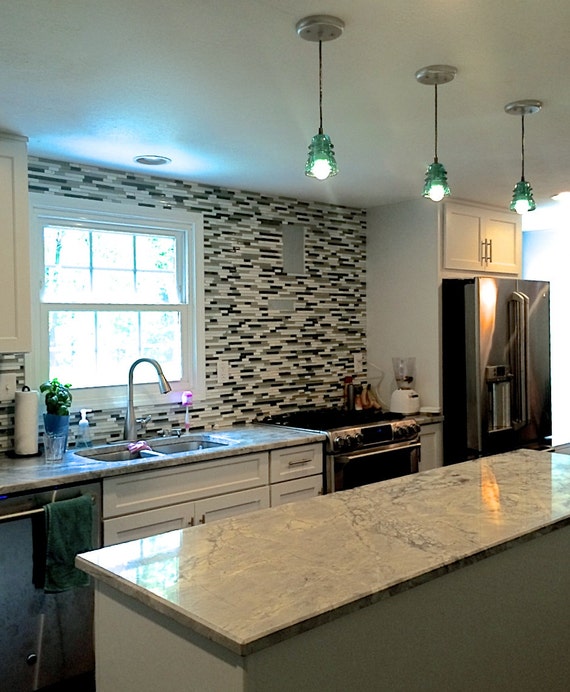 Antique Blue Insulator Pendant Light

Edison Lamp
Incredible desk lamp that has a steampunk style made with an Edison bulb. Great for tables, desktops or shelves.
Industrial Farmhouse Light
This piece is a bit rougher in style, made with reclaimed wood as the base and meant to line a wall in a hallway or family room decorated in a farmhouse style.
Industrial Multi-Pendant Light
This lamp takes the best of both worlds, creating a chandelier with pendant lights. The footprint is lean and the amount of light can vary with the number of bulbs. Simple, but could be used in just about any room with central lighting.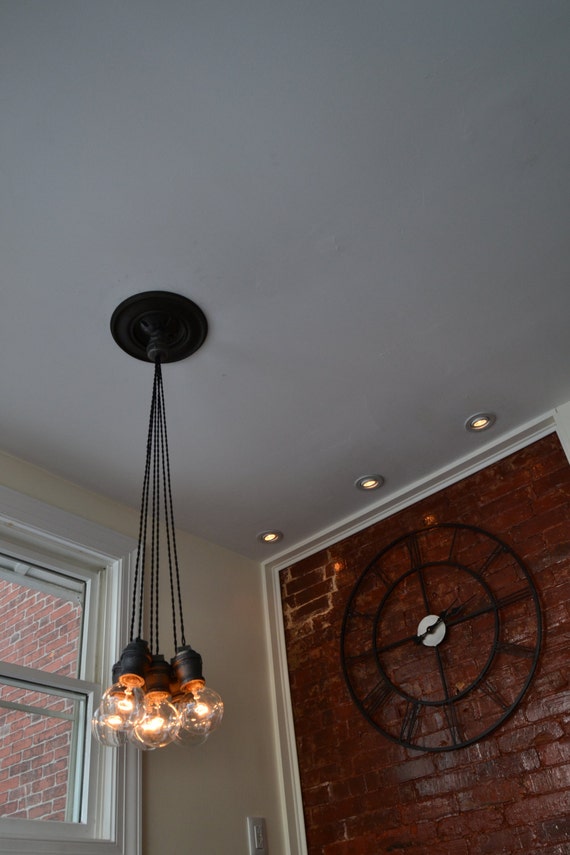 Industrial Multi-Pendant Light

Wall Sconce
A different style wall sconce with a light on top and bottom. As you can see here, it is made from pipes and caged lights. Super cool, really industrial looking and will fit in a lot of small spaces.
Industrial Sputnik Fixture
Who remembers what Sputnik is? If so, then you will see the reason for the name of this light fixture. Simple pipes that create a star-like dispersion of light in a circle. Great for a dining room or large living room.