Add Color to your Kitchen with Functional and Pretty Lime Green Dishes, Accessories and Decor
You can add your own style to freshen up your kitchen with splashes of your favorite color and if lime green is yours, here you can wallow in a huge selection of lime green kitchen appliances, decor and accessories. I've pick out just a few of my favorite lime green kitchen decor items to tempt you. There is a selection of bake and cookware, towels and table linen, curtains, wall clocks and kitchen appliances to name just a few.
I hope you enjoy surfing this collection and if there is something missing that you need, all you have to do is click any of the links to take you into Amazon to browse an even wider selection.
KitchenAid KSM150PSGA Artisan Series 5-Qt. Stand Mixer with Pouring Shield – Green Apple
KitchenAid Professional 600 Series 6-Quart Stand Mixer
Introducing lime green to a kitchen
Lime green is a stunning color on it's own and it blends and contrasts with many other colors – have you thought about lime green and orange for instance – those are bold and stunning together. Or if you prefer something a shade more subtle, go for pastel lime greens and dot only a few accents and accessories around your kitchen. Too much lime green, for example in walls, can close a room in but you can use spots and splashes of this color to really make an impact.
Kitchen Selectives Single Drip Coffee Maker with Mug
Shades of lime green can differ so be sure you match them to how you want. There is nothing wrong with having a contrast but you might want to pick out one that stands out more than another. Decorate with useful lime green appliances like these set out on the counter as part of your decor idea.
Kitchen Selectives Single Drip Coffee Maker with Mug, Green
Melitta MES1W OneOne Single Serve Coffeemaker, Kiwi
Ceramic Lime Green Classic Teapot
This stunning teapot is dishwasher and microwave safe and uses a standard measure of 5- to 6 ounce cups to leave room for milk and sugar.
Lime Green Classic 2 Cup Ceramic Teapot
Chantal Enamel on Steel 1.8-Quart Loop Teakettle, Lime Green
This is a very pleasing shape and with a ergo handle, easy to hold when pouring boiling water.
Chantal Enamel on Steel 1.8-Quart Loop Teakettle, Lime Green
Japanese Tetsubin Cast Iron Hobnail Teapot
These cast iron kettles are among my favorite things – they have a wonderful Oriental feel to them that makes tea time into a ritual.
Japanese Tetsubin Cast Iron Hobnail Teapot
Premium Silicone Deep Dish Casserole Pan, Green
Marathon Housewares silicone bakeware features a non-stick surface that is flexible and easy to release. Bakeware is oven, microwave, freezer and dishwasher safe and is effortless to clean and store. Cooks evenly without burnt edges and cools immediately upon removal from the oven – protecting tabletops and countertops. Unique bounce back feature allows mold to be easily folded and stored in tight spaces and drawers.
Premium Silicone Deep Dish Casserole Pan, Green
Rachael Ray Porcelain Enamel II Nonstick Cookware Set, 10-Piece
These are great cookware if you are enthusiastic about cooking. They are specially designed to ensure even heating and you can even use them in an oven. With non-stick interior they are easy to care for too.
Rachael Ray Nonstick 10-Piece Cookware Set, Green Gradient
Esprit de Cuisine by Appolia Fish Shape 2 Quart Deep Baker, Lime
An attractive dish you can use to serve at table straight from the oven. Some people thought it was a bit small but it is available in other sizes if you need something bigger than the one on display here.
Esprit de Cuisine by Appolia Fish Shape 2 Quart Deep Baker, Lime
You can be reassured that this ceramic pie dish is completely free from lead and cadmium – only food safe glazes are used.
Chantal 9.5-inch Deep Pie Dish, Lime Green
More Lime Green Kitchen Accessories
Dutis 3-Piece Dishwasher Safe Plastic Cutting Board Set
Igloo FR320I Refrigerator, Lime
Enameled Aluminum Lime Squeezer, Green
Zojirushi SM-YAE48GA Travel Mug, 16 oz, Lime Green
Whimsical Lime Green Bird Ceramic Butter Dish and Lid Cover
Lime Green Extra-Large Silicone Dish-Drying Mat
Cuisinart Multipurpose Silicone Kitchen Tool, Lime Green
Mammoth Cubes Designer Silicone Big Ice Cube Tray
The Garlic Chop Garlic Chopper, Lime Green
Cuisinart Silicone Heat-Proof Oven Mitt
Super Flex Silicone Oven Mitt
Shacke 18 x 12 inch Bar Service Mat (Lime Green)
16 Count Square Dessert Plates, 6 7/8-Inch, Lime Green
Westmark Germany Stainless Steel 5 Blade Herb Scissors
Lime Green Kitchen Decor
Introduce a little splash of lime green and add privacy in your kitchen with these curtain panels and valance – simple but effective.
Stylemaster Capri 60-Inch by 36-Inch Sail Cloth Tier Pair, Lime
You get a pair of matching privacy curtains in this pack. They are made of sail cloth material with a lime green border that will blend into your color scheme. Match them with the valance illustrate above and you have a winning combination.
Lime Green Kitchen Dish Towels
J & M Home Fashions 6-Pack Ribbed Chef Kitchen Towel Set, Lime
Kitchen Towels Reversible Terry Woven Check by Royal Crest
Machine Washable 5-Piece Everyday Kitchen Dishtowel Set
Kay Dee Designs Cook Collection Flour Sack Cotton Towels
Lime Green Table Runners
Table runners just finish off a table perfectly without being too fussy.
Retro Fantasy Pattern Medium Table Runner

Paisley Floral Pattern Medium Table Runner

White Polka Dots on Lime Green Long Table Runner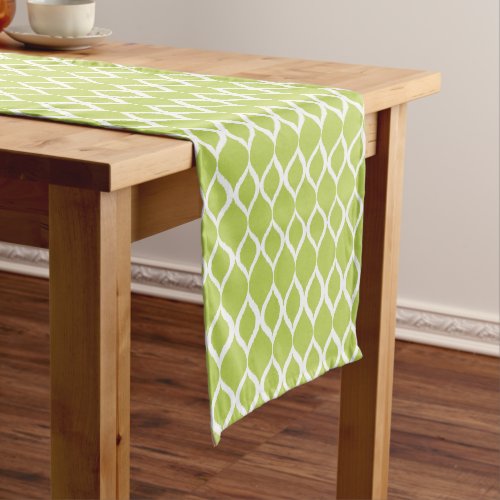 Lime Green Geometric Ikat Tribal Print Pattern Short Table Runner

Lime Green Kitchen Wall Clocks
Every kitchen needs a clock so why not use it as a focal point that enhances your color scheme. These are just a few of the styles you can pick from. Whether you want something whimsical, fun or classic it up to you.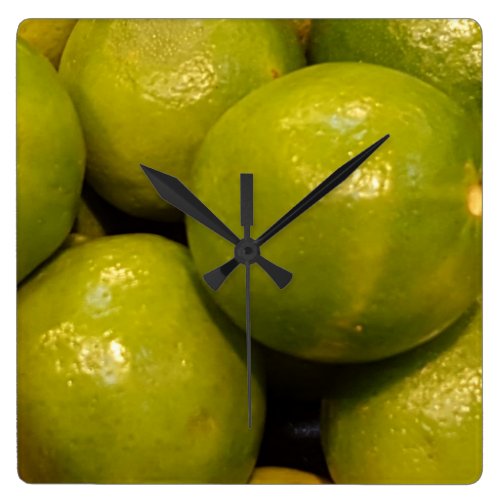 Mexican Cuisine Fresh Limes Design Square Wallclocks

Lime Green Music Note Personalized Wall Clock

Bokeh Green Lime Round Wallclocks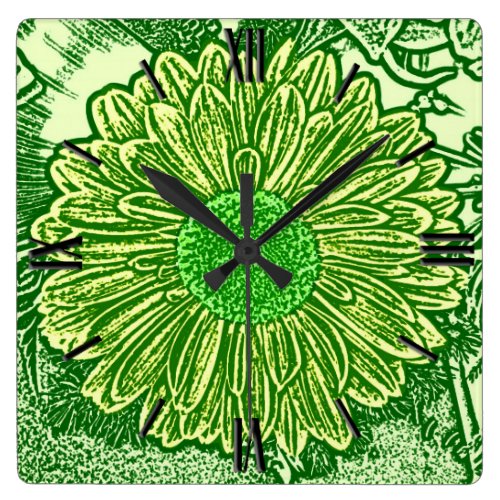 Gerbera Daisy Block Print – lime green Square Wallclock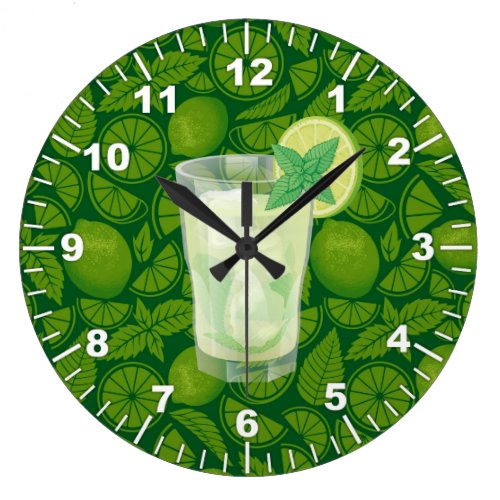 Mojito Wall Clocks

Rustic Weathered Green Woodgrain Photograph Wall Clock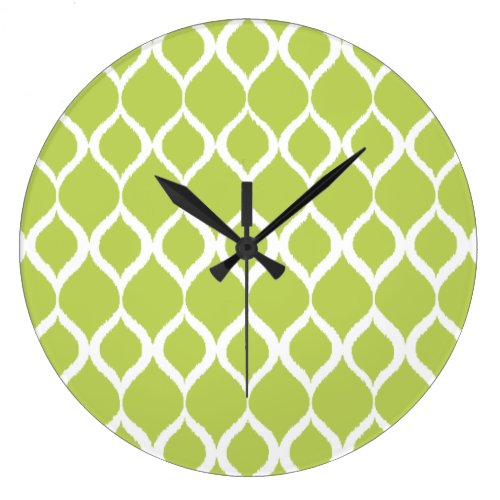 Lime Green Geometric Ikat Tribal Print Pattern Wall Clock

Pastel Lime Green Yellow Retro Mosaic Pattern Wallclock