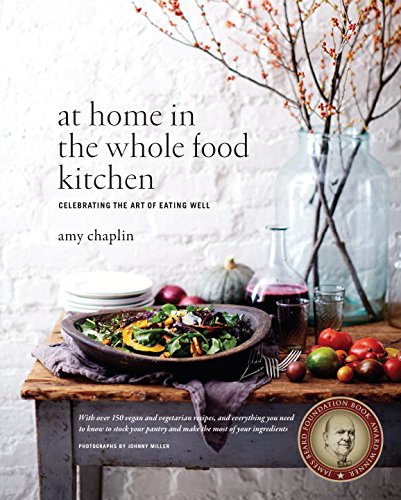 A sophisticated vegetarian cookbook with all the tools you need to be at home in your kitchen, cooking in the most nourishing and delicious ways—from the foundations of stocking a pantry and understanding your ingredients, to preparing elaborate seasonal feasts.
Imagine you are in a bright, breezy kitchen. There are large bowls on the counter full of lush, colorful produce and a cake stand stacked with pretty whole-grain muffins. On the shelves live rows of glass jars containing grains, seeds, beans, nuts, and spices. You open the fridge and therein you find a bottle of fresh almond milk, cooked beans, soaking grains, dressings, ferments, and seasonal produce. This is Amy Chaplin's kitchen. It is a heavenly place, and this book will make it your kitchen too.
Read more about this great cookbook by clicking through below:
At Home in the Whole Food Kitchen: Celebrating the Art of Eating Well
&
At Home in the Whole Food Kitchen Book Trailer from Roost Books on Vimeo.