Decorate your home with a dragonfly themed decor
Dragonflies are so beautiful and ethereal it is no wonder people like to create home decor around them. This page shows you how to decorate with a dragonfly theme. Whether you want to redecorate one room or more than one, or just introduce some dragonfly accents, I have something featured here for you.
The page starts out with suggestions for decorating the largest areas first, the walls then includes window coverings, rugs and accents. If you are looking for some inspiration, then your will find some great ideas here. And of course, be sure to check out all my other dragonfly inspired pages for something specific.
Give your home a completely new look with dragonfly inspired decor. Enjoy.
Dragonfly Decorative Theme Ideas
Ideas for creating the right dragonfly look by decorating the walls
Ceramic wall tiles
Dragonflies
For bathrooms and kitchens add some ceramic tiles in relevant places, for example, as splash-backs. Use only 2 or 3 decorated ones mixed in with plain colored ones for maximum effect. As you can see from just this small sample, you have no color restrictions to worry you. Pick your favorite tile then use the colors in it for background color and in decor accents for a dramatic effect.
&
 4 by 4-Inch Dragonfly Ceramic Art Tile
 Dragonfly – Decorative Ceramic Art Tile
 Hot Pink Mosaic Dragonfly Ceramic Tile, 8-Inch
 Dragonfly Dragon Fly in Blue and Green Decorative Ceramic Wall Art Tile 4×4
 8 by 8-Inch A Single Dragonfly with a Pink Flower Ceramic Art Tile
 4 by 4-Inch Dragonfly Ceramic Art Tile
 Blue Dragonfly a Dragonfly with Blue Body and Irri Wouldescent Wings on Pink Flowers Ceramic Tile, 12-Inch
 Dragonfly by Paul Brent – Kitchen Backsplash / Bathroom wall Tile Mural
&
Decorate and Paint with Dragonfly Colors – Choosing
You are spoilt for choose in dragonfly colors – some look simple, blue or green or red, but if you look at a lot of them you will see how many dragonflies have multiple colors and incidentally, different textures, which you can introduce into decorating ideas.
The colors. Just like butterflies, dragonflies come in range of colors from soft pastels to bold and vibrant colors. You can find dragonflies in red and pink, fuchsia and orange, blue and saffron, gold and emerald, black browns and every shared shade you can think of. Added to that the metallic sheen of some and you have plenty of colors to choose from for you color scheme. Dragonfly wings can be translucent, simply transparent or they may be colored, spotted or banded. Generally the ones with clear wings tend to have vibrant colors on their body and tail. This pretty little thing gives us loads of ideas. It has pinks, purples, red, orange and blue and metallic grey or blue in the wings.
&
Dragonfly Perched on Edge of a Stick

&
Dragonflies have a delicate, ethereal look to them that lends well to a themed decor. Just echoing dragonfly tones against a pastel background creates a great effect. Pick out one of tbe contrasting jewelled metallic tones as a block color in curtains, throws or bedding to bring out the theme. Your carpeting can be somewhere in between your pastel walls and bold accents. You are gradually creating your room. And introduce different textures like satin and lace to represent alternately the body and wings.
&
Patricia Quintero-Pinto Dragonfly on Silver

&
For example, note how dragonfly here looks green but you will also note there is a red spot, subtle orange on the neck and the wings look dark. You could then paint the walls of your room a matching green and use red and orange accents – then introduce the texture of the wings with lace.
Many species change color as they mature, or may vary as the temperature changes. Females may be differently colored from males. All dragonflies emerge with barely any color, although hints of the adult pattern may be visible.
One of the most fascinating things about dragonflies and color is that they can appear to change color depending on the light. What may seem like transparent wings turn iridescent in sunlight.
Dragonfly themed decorative borders
For the walls
Once you decide to go for a dragonfly theme decor start off by picking base colors to build on. Look at pictures of dragonflies to pick out a color. It works best with a solid block color – a pastel shade that you would find in real dragonfly. For accent add a border featuring dragonflies either high up near the ceiling or at dado height.
&
Border with Butterflies, Dragonflies and Flowers
Whimsical Children's Bug Border
Firefly Purple and White Soft Removable Wall Border
Orange Flower Dragonfly Wallpaper Border
Dragonfly Wall Border
Purple Dragonfly Dreams Wall Border
Wallpaper Border Watercolor Daisy and Dragonflies
Jelly Bug Peel and Stick Wall Border
&
Dragonfly Wall Decor
Wall decals for decor accents – dragonflies
Peel and Stick wall decals are great for making instant changes in your room – they are inexpensive and they can be peeled off and moved any time without making a mess.
Ideal wall decoration – these wall decals add a touch of whimsy to any room and they are easy to apply.
&
Wall Decal Decorative Sticker, Dragonfly
Jelly Bugs Peel and Stick Wall Decals
Dragonfly in Reeds Wall Decal
May You Touch Dragonflies and Stars Dance with Fairies and Talk to the Moon
Pretty Pastel Garden Giant Peel & Stick Wall Decals
Garden Flowers Baby Nursery Peel & Stick Wall Decals
Butterfly and Dragonfly Glow in the Dark Wall Decals
Umbra Wallflutter Wall Décor, Set of 20
&
Dragonfly Curtains
&
Dragonfly 22-Inch Wide by 72-Inch
Purple Dragonfly Dreams
Green Dragonfly Dreams
&
Dragonfly fabric
for curtains, cushions and pillows
Make your own curtains with fabric featuring dragonflies. You can also make some throw pillows in matching fabric.
&
Sundrenched Dragonfly Lavender

Imperial Dragonfly Marachino

No Sew Fleece Throw Blanket Kit, 48-Inch, Dragonflies

Island Batik Dragonflies Dark Teal Fabric

Dragonfly Water Garden

Dragonfly Tonal Fabric

Gilded Dragonflies

Dragonflies Black Fabric

&
How to make curtains and pillows
[youtube]https://www.youtube.com/watch?v=zj19RMT3UQQ[/youtube]
[youtube]https://www.youtube.com/watch?v=sTdwJ9iILko[/youtube]
Suggested Dragonfly Accents
Rugs, Throw Blankets, Throw Pillows
Clocks and Mirrors
Decorative Throw Rugs
A scatter rug or accent rug is a great way to pull a theme together in a room – use more than one if your space is very large but often just one will work well. This green rug with white dragonflies is 30 in. x 36 in. made of hand tufted cotton. It has a non-skid backing.
&
Green Dragonfly Dreams
Groovy Dragonfly Indoor Rug
Dragonfly Rug, 23 by 35-Inch
Two Twirling Dragonflies
Dragonfly Bath Throw Rug
&
Dragonfly Throw Blankets
dragonfly decor accents
Throw blankets are great for changing the look of a room in one easy step – there are plenty to choose from – so be sure to check them all out.
&
Colorful Dragonflies Fleece Blanket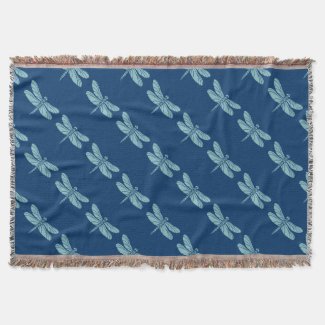 Blue Dragonflies Throw

Gold Dragonflies Large Blanket Fleece Blanket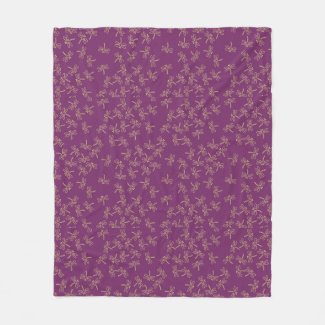 Dragonflies fleece blanket

Dragonflies on White Throw Blanket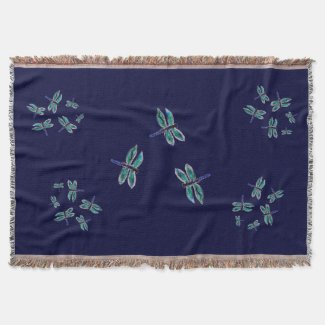 Dancing Dragonfly Art Throw Blanket

&
Stunning Dragonfly Throw Pillows
&
Dragonfly lumbar pillow

Dragonfly Gold Lumbar Pillow

Dragonflies Gold Dragonfly 20

Botanical Throw Pillows

Possibilities dragonfly throw pillows

Colorful Dragonfly Abstract Decorator Pillow

Glitter Dragonfly

Painted Dragonfly Throw Pillow

Vintage Floral Botanical

Japanese Fan, Dragonfly

&
Check out our sister page for more throw pillows.