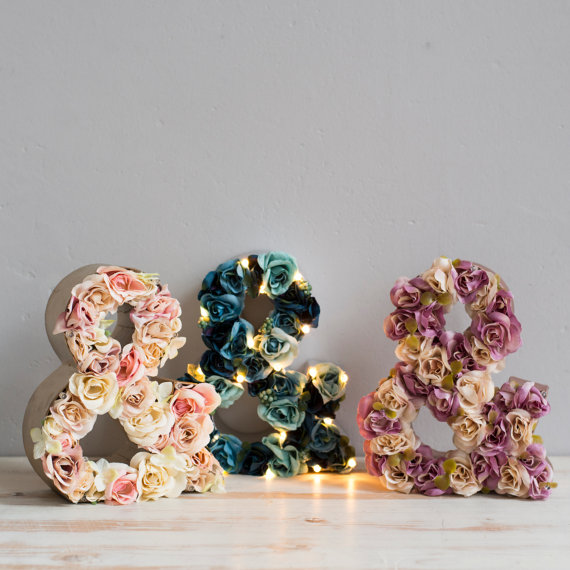 Marquee signs are becoming a popular trend in home decor. Not only do they add great accent lighting, they also can be used to make a statement. For example, you may wish to place several different lettered marquee signs together to spell out a word that represents your home or family. This could be the word "HOME" displayed on your living room wall. Perhaps you want to personalize your space and if your last name is "Brown", maybe display the family name across the family room wall. For children's and teen bedrooms, a single letter representing the initial of their first name would work well, defining the space as their own. Decorate the downstairs bar with illuminated marquee signs of the letters B, A, and R. The list of possibilities is endless and limited only by your imagination. Let's look at some great ideas of decorating with marquee signs offered by various vendors that will really add some spice to your space.
Custom 21″ Metal Hashtag Vintage Marquee Sign
Everyone seems to use hashtags for everything these days, so why not display this great hashtag marquee sign somewhere in your home? Get creative and display with other letters for a fun look. For example, "#eat" displayed somewhere in the kitchen or dining area. Sign is made from galvanized sheet metal and is welded for long lasting stability. Measures 21 inches tall and 3 inches deep, including bulbs. Made for indoor or outdoor use. Hand painted with chalk paint option for a nostalgic look, or choose a metallic finish for a look of lustrous brushed metal. Comes ready to plug in. Includes spare bulbs, welded hooks on back for easy hanging, UL approved sockets, wiring, and two prong plug, and an eight foot cord.
Custom 21″ Metal Hashtag Vintage Marquee Sign

Custom 21″ Letter Vintage Marquee Signs
These great marquee signs in the form of letters make it easy to express yourself. Make a single letter statement or combine letters to create words for a fun decorating idea. Choose from any of the 26 letters of the alphabet, or from a cool hashtag or ampersand symbol. Available in colors black, blue, gray, green, pink, mint green, and unpainted. Includes 8 ft. cord and fused plug. Made from welded galvanized sheet metal and suitable for indoor or outdoor use. Measures 21 inches tall by 3 inches deep. Advertise your business, or use for attractive and creative home decor.
Custom 21″ Letter Vintage Marquee Signs

Rustic Red Vintage Heart Lighted Marquee Sign
This heart shaped marquee sign is available in several sizes including 18 inches, 24 inches, 30 inches, 36 inches, and 40 inches. Available in colors rustic red, rustic blue, rustic black, and rustic pink. Each sign is hand crafted and made to order and includes a 6 foot long cord and light bulbs. Comes ready to plug in and enjoy. Super cute sign would make a great romantic gesture for Valentines Day, or perhaps even for a surprise proposal.
Rustic Red Vintage Heart Lighted Marquee Sign

Exclamation Point Marquee Sign
You can really make your point with this great marquee sign, an exclamation point that is. Decorative piece has a whimsical front and a illuminated metal body. Makes a great statement piece in any room. Made from stainless steel and has a five foot long cord. Sign measures 22 inches wide by 7.4 inches high. Uses 5 watt maximum E12 G30 bulbs which are included, as well as two extra bulbs. Wall mounting hardware is included.
Unique Marquee Signs from Dot & Bo
Here You Are Marquee

Cup-A-Joe Marquee

Om Marquee Sign

Harley Marquee

Fleur de Lis Marquee

Got Your Heart Marquee

Kids Lamp, Batman Lamp, Batman Light, Marquee Sign
This is a hand made item constructed from reinforced card stock and heavy duty foamboard and commercial grade LED string lights. Shaped light Batman's mask, this is perfect room decoration and night light for any little Batman fan's room. Product is finished in a high quality matte finish spray paint and the LED lights have a guaranteed lifetime of 30,000 hours. Sign has an 8 ft. clear silver cord set with an online rotary switch. Sign is very light and can be used as free standing or can easily be mounted to the wall. Batman marquee sign measures 20 inches by 15 inches by 3 inches. Provides a warm glow that will brighten up any child's room and help to comfort them at night or light their way on those long trips to the bathroom. Unique decorative and lighting idea for kids' rooms.
More Cool Marquee Signs on Etsy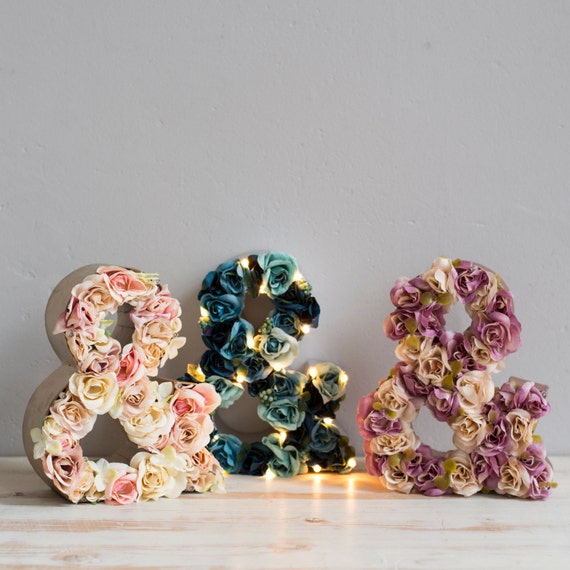 Light up custom flower ampersand light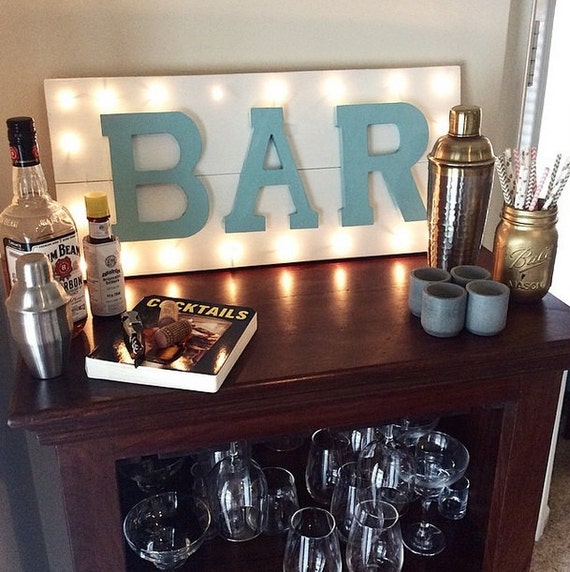 Reclaimed Wood Bar Sign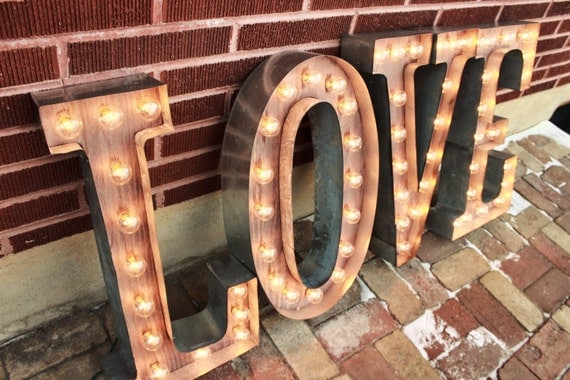 LOVE Marquee Signs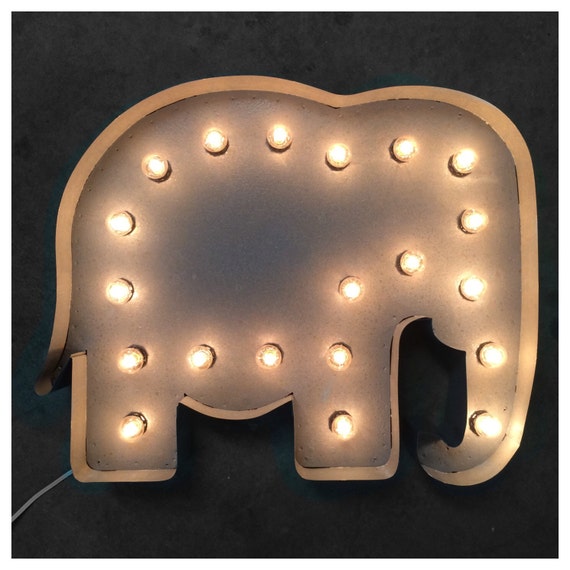 24″ Elephant marquee